Overly Taxed from Cape Town in the Western Cape

Liewe Lulu…

My black is taxing.

I love my family, but I do not know if I like them as people.

When some people think about heading home for the festive season, they imagine big hugs, freedom, financial relief and joy.

But for me it is the opposite, I feel anxious, irritable, angry and emotionally exhausted.

Apart from the constant bickering, passive aggressive insults and tension there is the cross I must bear as the unspoken piggy bank of the household.

Yes, I miss them because I haven't seen them since national lockdown was implemented, living in the city I chose to avoid going home to the rural Eastern Cape to protect them.

I miss the lack of responsibility I once had as a student. But since I started working as an intern with an agricultural related PR agency, they have been planning all the financial responsibilities I must take on this season.

But the trouble is my pockets do not allow.

Apart from rent, and groceries I barely make enough to scrape by, never mind buy a whole cow to feed them this festive.

My mom constantly reminds me of things that she has added to her festive wishlist, while I am actively trying to brace for the JanuWORRY storm of stretching my last salary from this month to the next.

Am I obliged to pay black tax whilst I am not financially stable and while my parents are financially independent and work sustainable jobs?

They have provided for me as best as they could and one day when I am at a point where I am able to give back, I would like to help.

Honestly, I am shocked that I have managed to make it this far and was hoping for a little bit of relief. Instead, I am worried and battling with guilt that I cannot meet their demands. Please help?
My dearest young, black and taxed….
Darli, you have opened a can of worms that I fear many black professionals have been faced with.
We can talk about it until we are blue in the face, but if we are being honest when dissected, "Black Tax" in my opinion is a courtesy.
Interns only make so much, and I can only imagine the worry…
When we break it down, "Black Tax" is the extra money that black professionals are expected to give every month to support the "less fortunate" in the family space. But with this skewed system of "Ubuntu" comes financial distress as you usually end up with no savings after sharing your salary with said family.
The fact of the matter is you have already relieved your parents from being a burden by being adult enough to extract yourself from their financial care.
Speaking of adulthood, it is ugly, but communication eases the strain.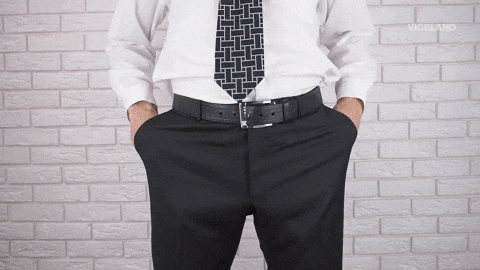 The art of family life is to not take things so personally. All families have discomforts and conflicts.
What child doesn't want to give thanks to their rentals with an occasional spoil, sharing their newfound success?
This crisis is a manageable conflict that can be mitigated by being open and honest about your current financial situation.
So, lower their expectations. You clearly have dreams of one day showing your appreciation with a big gesture, but if the timing is not right who must suffer?
I do not think any parent would be so selfish as to not understand that their child is not financially capable of meeting their demands, as outlandish and extravagant as they may be.
They're called "boundaries" for a reason, mntase.
Yes, we understand they want to be taken care of, but patience is also key.
To make up for the lack of funds, bless them in ways where it will not result in financial strain on yourself.
Parents tend to appreciate the little things, even if it means cutting down on your monthly groceries for January to add to the festive groceries. Also meet their needs by making a little sacrifice, wena my darling, it shows a small amount of appreciation.
Show appreciation within your means and weather the festive turbulence.
E-mail your fave no-holds-barred agri agony aunt
[contact-form to="noluthando@foodformzansi.co.za" subject="Liewe Lulu, please help…"][contact-field label="Name" type="name" required="1″][contact-field label="Message" type="textarea"][/contact-form]